Site Admin
Posts: 33
Joined: Mon Feb 19, 2018 11:26 pm
Contact:
Happy to help - sorry it's been so difficult.
I think it willl be easier for everyone now.
Good Morning All
My name is Brian Logan and I am the proud owner of an Austin Twelve/Six Harley De Luxe... I believe it has been registered here before.
The car will be used primarily for a Wedding Car service, but will naturally be used and enjoyed with the family also...
My first question... Would anyone know of a company or person that I can contact that manufactures Luggage Trunks for the rear of the car? I would like something original, but short of going to a large number of auto jumbles with no guarantees, I feel I will struggle to locate something suitable, hence I am looking for someone who makes them...
Thanks in advance, I look forward to becoming an active member of the VAR...
Brian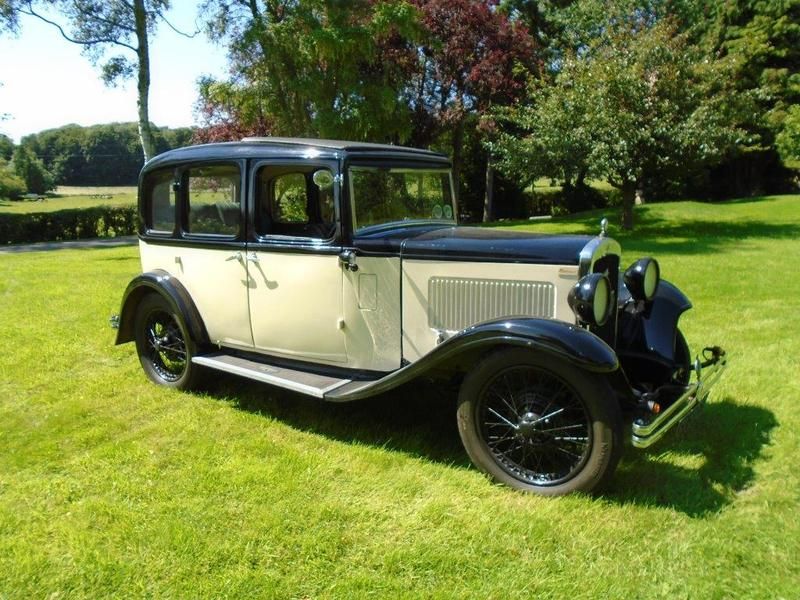 Site Admin
Posts: 33
Joined: Mon Feb 19, 2018 11:26 pm
Contact:
Welcome Brian. Good to see you posting in here and your car looks great.
What part of the country are you in?
I'm in Coleford, Gloucestershire
Brian
Nick Coggon of "Nick's Trunks" made this trunk on my 12/4 Windsor for me, see video
https://youtu.be/GMZqfZx69nE
It was good value and made to my requirements.
David
Thanks David. Will give him a go...
Hi Everyone

I've just bought my 1st classic car, a 1928 Austin 12/4 Clifton. Being a newby to this, is anybody local to Banbury/Leamington Spa with a 12/4 that could give me some hints and tips.

I've just about mastered starting and gear changes (mostly) but could do with some advise on general care from someone with more knowledge than me, which quite frankly shouldn't be hard to find.

Thanks Rob
Site Admin
Posts: 33
Joined: Mon Feb 19, 2018 11:26 pm
Contact:
Welcome Rob
Great to see you posting here - can we see some pictures please?
Hello to everyone,

My name is Chris, i live in the West of Ireland and work offshore in the oil and gas marine exploration business.

I have recently agreed to acquire this beautiful ( to me ) 1934 Austin 12/4 (heavy) Berkeley.
I am currently offshore and will be collecting the car in March by trailer and dragging it back to County Clare
This is my first vintage car, i have a Triumph Spartan (1600 straight 6 ) , a Reliant Scimitar + spare , a 1940 Norton 16H and an Ariel Red Hunter from the 50's, so not completely new to old stuff, but the Austin is definitely a leap into the unknown.

Looking forward to being an active member and posting details of any jobs i undertake.

If anyone is crazy enough to ever drive in Ireland, i have a good size shed and a kettle if you're ever stuck! Pictures are a bit all over the place, i'll learn!

Cheers

Chris
Attachments

IMG_0800.JPG (119.52 KiB) Viewed 5112 times
Another new member here, I have been around Austins for the last 50 years mainly A7,s but did own a 1929 16/6 Burnham (LJ 826 ) which was sold via Beaulieu action to S . Ireland as when we moved it would not fit the garage ( I was a member of the VAR at that time), I would like a 12/4 or another 16/6 but my wife seems to think owning 3 other Austin Sevens is enough.